GGT Footing - Jumper Blend
The GGT Jumper Blend is a combination of the Geo (multipurpose) blend and GGT Footing fiber. This unique blend is specifically engineered for Jumpers and is resistant to sliding. A jumper specific blend is necessary to ensure the safety and consitency of your footing. If you're not sure which blend is appropriate for your arena, we offer free consultations and will help you decide. Every arena is different!
Benefits of Geo Basic include:
- Reduces arena dust
- High water storage capability
- Optimal impact resistance
- Higher slide strength and additional stability
- Prevents packing
- Extends lifetime of your arena surface (up to 10 years)
- Facilitates a strong jump and a secure landing (improves the shear strength of the surface)
- Offers perfectly adapted spring
- Guarantees equal soil conditions for each competitor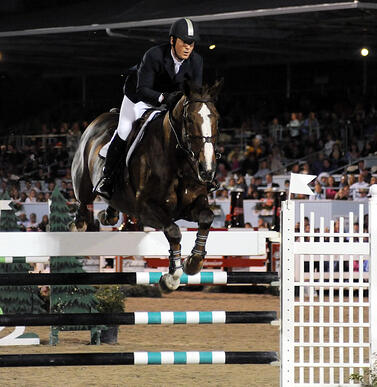 Jumper Footing is designed to maintain consistency and ensure the safety of riders and horses

Unlike some footing additives (aka rubber), GGT is environmentally inert. It doesn't break down or release toxic chemicals. It can be disposed of like any other non-hazardous waste. The MSDS indicates it is non-toxic and safe to handle and use.