It's the countdown to June 17 for the start of the six day 2014 Fieldstone Show Park Summer Series Equitation Show. Pre-entry for this premier equestrian competition closes on June 16, so plan now for this USEF L event. Plan now for the Hunter/Jumper Equitation Show at Fieldstone, located Halifax, MA, which is only 28 miles south of Boston and only 9 miles from historic, Plymouth.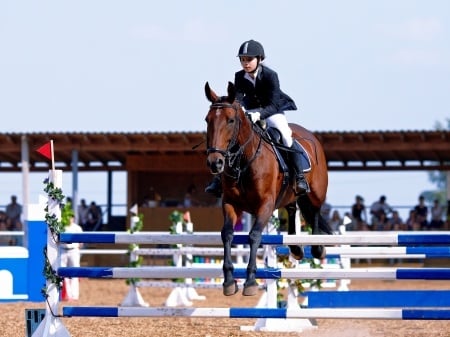 At the 2014 Fieldstone Show Park, the audience will enjoy watching stellar performances in jumping as horses maneuver on the best arena footing for stability and hoof landing.
Hunter/Jumper Divisions
Spectators and riders will not be disappointed with the newly renovated performance arenas. The audience can enjoy watching stellar performances from horses and riders in both jumping and flat classes as horses maneuver on the best arena footing for stability and hoof landing.
Twenty-one medals will be awarded to the winning riders in the Equitation Show:
MHJ Mini Medal
MHC Mini Medal
M&S 2'6 Children's Medal
MHJ Adult Mini Medal 2'6
M&S/MHJ Adult Medal 2'6
M&S Children's Medal
THIS Children's Medal
MHC Junior Medal
MHJ Junior Medal
NEHC Junior Medal
M&S Junior Medal
WIHS Medal – Jumper
USEF Hunter Seat Medal
ASPCA Horsemanship
USEF Talent Search
MHC Adult Medal
MHJ Adult Medal
M&S/MHJ Adult Medal
NEHC Adult Medal
Ariat National Adult Medal
USEF Adult Medal
Behind the Scenes
Fieldstone Show Park, one of the largest horse show facilities in New England, makes a tremendous effort to live up to its premier reputation with manicured grounds, all-weather GGT arena footing for all competition areas recently renovated by East-Coast Arena Construction, Natural Grand-Prix Field and spectacular spectator areas with special seating for VIPs.
For the best arena construction and renovation, contact us at East-West Arena Construction for an expert consultation about your arena needs. Visit Fieldstone Show Park 2014 Summer Series for a first-hand look at the expertly refurbished arenas by East-West Arena Construction.