In August 2014 the Oregon State Fairgrounds cancelled the 4-H equestrian and equestrian game events at Oregon's annual fair. Participants who had qualified for the State competition had already traveled to the Fairgrounds at considerable expense and were quite upset at the last-minute cancellation. The events were cancelled entirely due to the poor condition of the footing in the arena.
The arena was constructed in 1919, and has a packed-dirt surface. The maintenance crews responsible for the footing report it has become increasingly difficult to maintain and manage the footing to provide a surface suitable for any equestrian activity. This summer, most of the equestrian events went ahead as scheduled despite the poor footing but the games events, such as barrel racing, were cancelled out of safety concerns. Games on horseback require better footing than many other activities due to the sudden stops, starts and sharp turns. A horse can easily slip and fall if games are conducted on poor footing.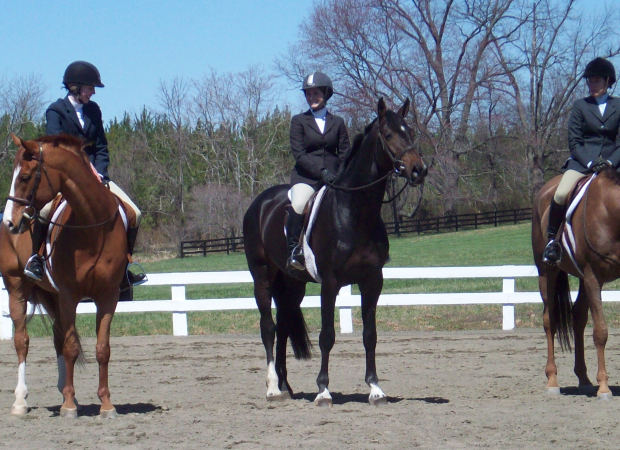 Premium GGT Footing is an important factor in the success of your show
The financial consequences of the cancellation are unclear. Individuals planning to attend the equestrian events may have decided to not attend the fair at all, which would have reduced the admissions fees as well as other income to the fair from the lost participants. Presumably the fair refunded the stall and entry fees to the participants in the cancelled events. Long-range financial consequences may include many groups deciding to not book their events at the fairgrounds in future, in fear of both poor footing and possible cancellations. A simple economic analysis would almost certainly indicate that replacing the current poor footing is a cost-effective solution. Groups who have used the arena in the past will be willing to continue to book their events there, providing income. And, with a lovely new footing, new business will be generated- groups who would not have considered the arena in the past will be attracted by the premium footing and book their events, generating additional income.
However, letting the footing deteriorate to the point that events had to be cancelled may be a financial disaster. Groups turned off by the poor footing who manage to locate a new, suitable arena for their events are unlikely to return to use this particular arena even if its footing is replaced- why bother? Managers of other fairgrounds and aging arenas have hopefully paid attention to this event and its consequences and plan to not let it happen to them.
As mentioned, equestrian games are particularly demanding when it comes to footing. GGT has developed a footing that is ideal for games. They call this special footing their 'Western footing'. It works well for demanding sports such as reining and cutting as well as for equestrian games such as barrel racing, pole bending and keg and flag races. Of course it can also be used for Western pleasure, trail classes and other equestrian pursuits that don't involve sudden starts and stops.
Premium footing is an absolute essential requirement for commercial and public horse arenas in today's world. Equestrians are not willing to risk the health of their horses or their own safety by riding on potentially unsafe surfaces. Facilities that can offer excellent, safe footing will attract business and thrive.
If you have concerns about the footing in your aging arena, don't hesitate to contact us for a consultation. Don't wait until your events get cancelled and your customers start going elsewhere.