In higher education today there is a lot of competition. One way you can draw top tier families who will be future benefactors is with a good equestrian program. Here are some things parents are looking for:
Single gender vs. coed- most equestrian schools are coed so you may consider going single gender to limit trouble and make yourself stand out.
Enrollment- this means teacher to student ratio. A lower ratio sometimes indicates quality to parents.
Acceptance rate- most equestrian schools have and acceptance rate which is above 40 percent. Many parents want a more selective school for their child.
High quality equestrian facilities- a good arena can mean safety for the children as well as for the horse.
Good footing is an integral part of an equestrian program. Our product is high end and a good investment because it reduces shock to the horses' joints while ensuring a secure grip. It also is an improvement from deep sand because it requires 50% less effort on the part of the horse. The GGT footing that we distribute results in a heart rate that is 50% lower than deep sand.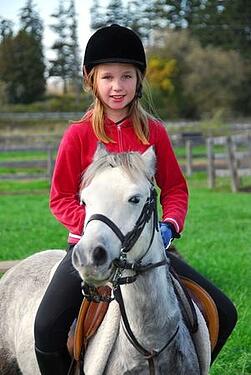 Caption: A high-quality equestrian facility can mean safety for the children as well as for the horse.
As for sod, many arena directors prefer our GGT footing because it is easier to tend to and degrades much more slowly.
Perhaps you want to refurbish or build a completely new arena. We have many years of experience in providing value and return on investment to our customers.
We also specialize in arena design. From conception to end we are the company that can satisfy all the needs of an equestrian facility.
Please consult our website at http://www.eastwest-construction.com/ for more information. We can be reached at http://www.eastwest-construction.com/contact-us if you have any questions.