Many students are currently looking for and applying to top equestrian colleges with hopes of being accepted. However, these are tough times for the equestrian sport. In October, 2014 the NCAA recommended equestrian be cut from the list of emerging sports for Women's Athletics, sending shock waves through the equestrian community.
NCAA's criterion for emerging sports is to reach a minimum total of forty sponsoring schools within a 10-year period. Although equestrian sponsorship reached their tenth anniversary in 2012, the number of programs has been dwindling, with the current total at twenty-three.
If an equestrian program is essential, the first thing prospective students must do is determine which schools sponsor the sport and whether the program is ongoing. An easy way to find participating schools is to contact the National Collegiate Equestrian Association (NCEA). This organization helps govern equestrian sports for college women in the United States. THE NCEA offers advice for high school students and potential applicants on everything from how to find a school to making a riding video.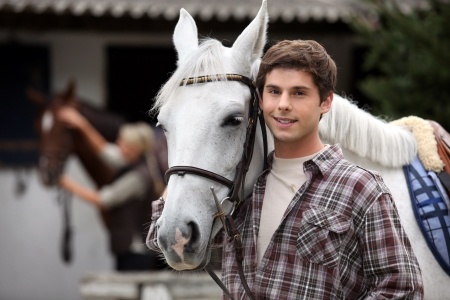 What else does today's student need to consider when looking for a top equestrian college to apply to?
Does the school have an equestrian program?
NCEA's website has a list of participating schools and their head coaches, as well as the current competition schedule. Additionally, the United States Equestrian Federation (USEF) has a college tracker which allows students to filter schools by factors like "public or private," school location, academics and equestrian.
Are there scholarships available?
There are some scholarships available, but they are rare. Often students have a better chance finding academic scholarships at the schools of their choice. Statistics from 2012 show that the majority of equestrian scholarships were for women with a higher concentration at NCAA schools.
Is the student eligible to compete?
The main requirement is that the student have amateur rather than professional status. College equestrian competitions usually consist of five varsity riders from each school competing against an opposing team in the areas of horsemanship, reining and equitation.
To find out more about eligibility, the NCAA has a free PDF "Guide for the College Bound Student-Athlete" available for download.
Free eBook: Top 5 Collegiate Equestrian Programs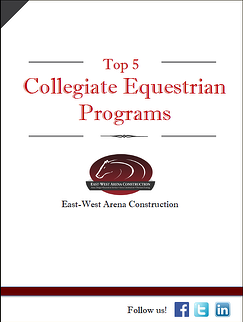 For more information on all things equestrian, please contact us.